Thermostats For Vero Beach and Sebastian Area Homes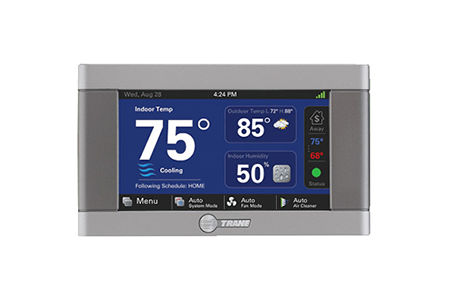 XL824 Thermostat
The XL824 7-day programmable control is wi-fi enabled, compatible with almost all HVAC systems, and can be controlled from your smartphone or tablet.
Reliable Operation: In addition to the benefits of the precise calibration and maintenance alerts of the communicating system, materials for all components are tested again and again for long-lasting performance and reliability.
Contact And Control: Not only does the XL824 monitor indoor and outdoor temperatures, so you can adjust your system to be energy-efficient, but it also tells you when it's time to change a filter or schedule routine maintenance.
Key Features: ** Requires high speed router and connection to Nexia™ Home Intelligence.
Watch Video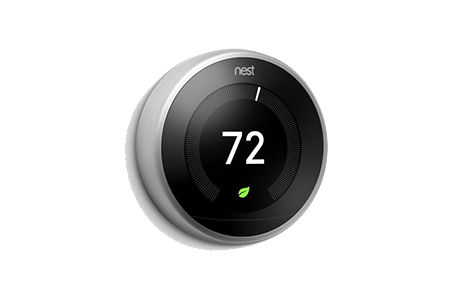 Nest Learning Thermostat
The Nest Learning Thermostat is the first thermostat to get ENERGY STAR certified. It learns what temperature you like and builds a schedule around yours. Since 2011, the Nest Thermostat has saved billions of kWh of energy in millions of homes worldwide.* And independent studies showed that it saved people an average of 10% to 12% on heating bills and 15% on cooling bills. So in under two years, it can pay for itself.
Your life with Nest.
The Nest Learning Thermostat automatically adapts as your life and the seasons change. Just use it for a week and it programs itself.
Watch Video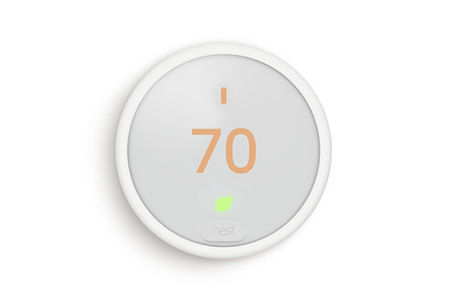 Nest Thermostat E
It's easy to save energy.
The Nest Thermostat E turns itself down when you're away. You can control it from anywhere. And its frosted display is beautifully designed to blend right in.
Designed to go unnoticed.
The Nest Thermostat E's frosted display blends in beautifully. Up close, everything you see is soft and subtle, like a watercolor. And it all disappears when you walk away.
Turn it up or down from anywhere.
With the Nest app, change the temperature from the beach, the office or your bed.
Remote control: From your phone, tablet or laptop.
Check your Energy History: See how much you save. And see how to save more.
Know if there's a problem: Nest can tell you about your furnace, filters and more.
Family Accounts: Everyone at home can use the Nest app.
Watch Video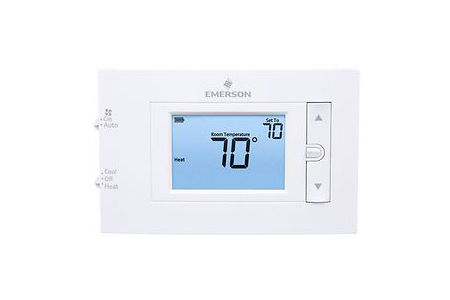 Emerson 80 Series Thermostat
Emerson 80 Series thermostats offer a footprint that fits the install, features that fit the homeowner and support that fits your business. With a large, backlit display, easy to use design, flexible programming and dependable performance, 80 Series thermostats are the perfect fit for every application.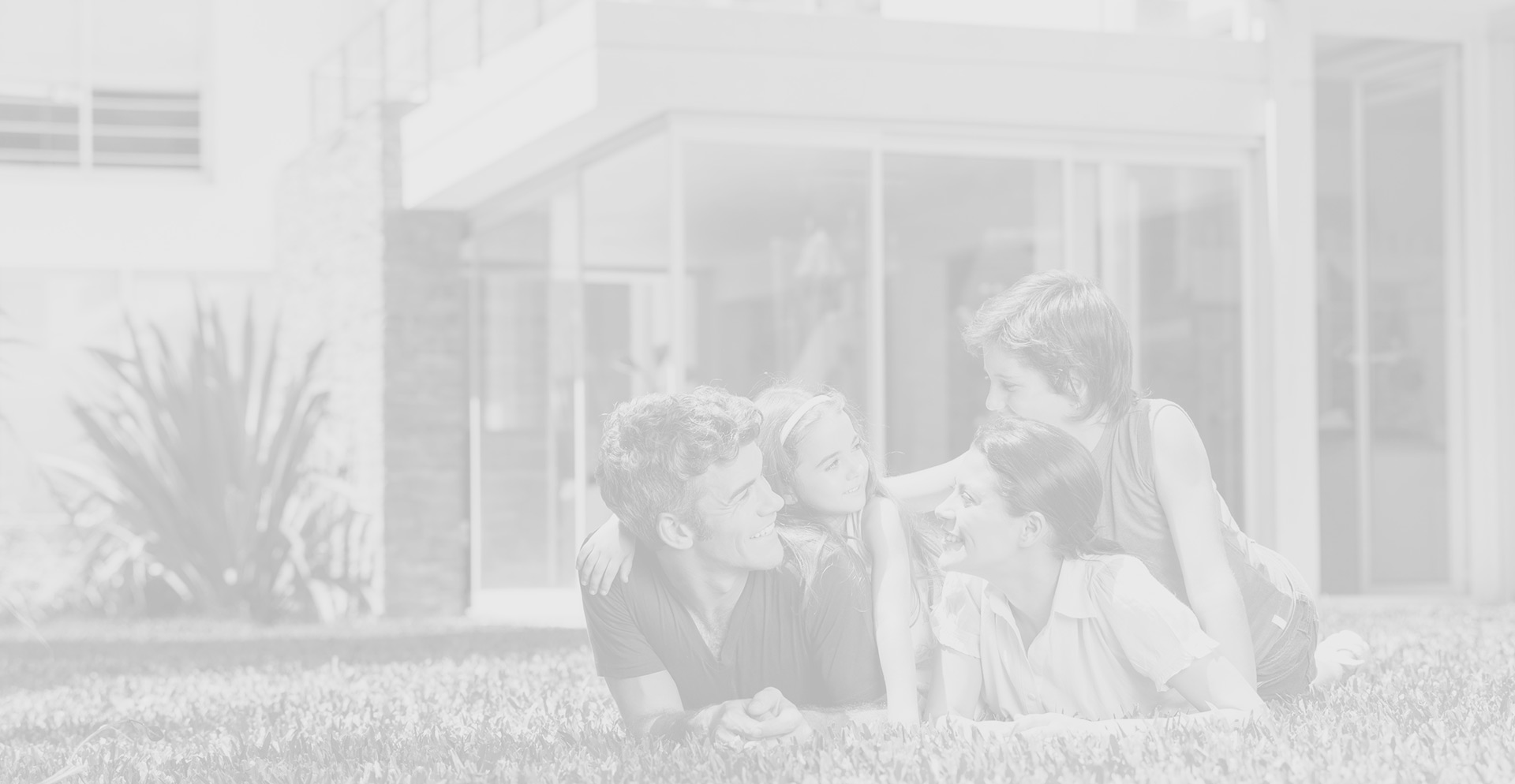 What Our Clients Are Saying
Bill and I both wanted to email you to let you know we are very pleased with our new Comfort Maker air conditioning system. The system is working... [...]
Mike and David did an outstanding job! I was really impressed with how Mike managed the job from the sale to completion. A lot of other... [...]